Come explore the Tibetan Plateau and Mountains of Central Asia!
Welcome to TibetanPlateau.org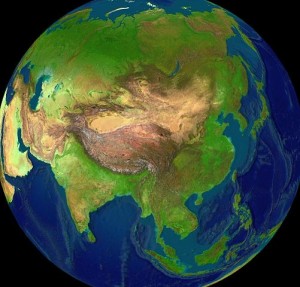 The Tibetan Plateau – often called the "Roof of the World" – is an ecological region of great significance both at the local level for Tibetan herders and farmers and at the national and even global levels for biodiversity conservation. At the higher levels, conservation and management of water resources are particularly significant, as around 40 percent of the world's population is found within the watersheds of the rivers originating on the Tibetan Plateau – hence billions of people depend on, or are influenced by, the abundance, quality and/or reliability of water supply. In addition, the Tibetan Plateau ecosystems not only are influenced by, but also influence on a large scale, atmospheric patterns such as the Asian monsoon and high altitude jet streams. At a more local level, the region is equally home to many unique habitats and to numerous endangered wildlife species, many of which can benefit from increased protection and careful inclusion in regional development plans. Local inhabitants in the region, especially Tibetan herders and farmers (as well as several other ethnic groups), equally deserve increased attention, for reasons of equity in development in the context of rapid globalization at the onset of the 21st century as well as because so little is known (and even less published, particularly in English) about the people and cultures of this region.
This website aims to be a portal for information about the Tibetan Plateau, which may be useful for development and conservation organizations, policy makers, researchers and other people interested in the region. However, since the information contained on this site comes from many different sources, the site owner may not be held responsible or liable for any of the content.
Please feel free to submit ideas for additional material to include, especially links that are relevant to conservation and development in the region. All such comments are welcome.