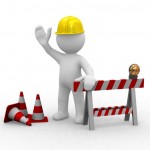 China Council for Environment and Development
A high-level policy advisory board in the field of environment and development, with seminal Task Force Reports such as Strategy and Policies on Environment and Development in Western China and many other Task Force Reports on current issues as well as annual policy recommendations.
Determinants of grassland dynamics in Tibetan highlands
A collaborative 5-year research project into the causes and consequences of grassland degradation in Qinghai Province, China. Major funding has come from the Dynamics of Coupled of Coupled Natural and Human Systems program of the National Science Foundation, with additional funding from the Trace Foundation, the Bridge Fund, and the Denver Zoological Foundation. This project is headquartered at the University of Montana's Department of Ecosystem and Conservation Sciences, with collaborative investigators at the University of Colorado, Arizona State University, and Qinghai Normal University.
University of Cambridge project, re value of local knowledge
Draft…
Bilateral Projects
____________________
| | |
| --- | --- |
| Sponsor/ID | CIDA Project, A032100-001 |
| Title | Cooperation on the Management of Environmental Sustainability |
| Implementing agency | Canada School of the Public Service |
| Duration | 2004-2009 |
| Details | http://www.acdi-cida.gc.ca/cidaweb/cpo.nsf/vWebCSAZEn/566DD99A51F554C2852573D8003C8847 |
| Contact person | Douglas Henderson (Douglas.Henderson @csps-efpc.gc.ca) Project Director, Canada-China Cooperation on the Management of Environmental Sustainability |
 ____________________Sponsor/ID
CIDA Policy Options Project (POP) in China, 2006-21
Title
Governmental Public Policies Option on Environmental Sustainable Development and Economic and Social Development in the Three-River Source Regions of the Qinghai-Tibet Plateau
Implementing partners
Qinghai Development & Reform Commission; Qinghai Economic Research Institute; and Government of the Northwest Territories (GNWT), Canada
Duration
2006-2009
Details
http://www.popinchina.com/current.html
http://www.popinchina.com/2006-21.html
Contact person
Janet Lai (janet.lai @international.gc.ca) Project Team Leader, Second Secretary (Development) at Canadian Embassy in Beijing
 ____________________Sponsor/ID
CIDA Policy Options Project (POP) in China, 2008-07
Title
Policy Research on Development and Protecting the Rights and Interest of Private Enterprise in Tibetan Areas in Qinghai
Implementing partners
China Council for the Promotion of International Trade Qinghai Sub-Council; Policy Study Office of People's Government of Qinghai Province; Qinghai Ethnic Affairs Commission; Qinghai Industrial & Commercial Administration Bureau; and a Canadian Implementing Partner still to be determined
Duration
2008-
Details
http://www.popinchina.com/current.html
http://www.popinchina.com/2008-07.html
Contact person
Janet Lai (janet.lai @international.gc.ca) Project Team Leader, Second Secretary (Development) at Canadian Embassy in Beijing
International & National NGO Projects
| | |
| --- | --- |
| ____________________Sponsor | EU–China Biodiversity Programme (ECBP) Field Projects |
| Title | Sustainable Management of Threatened Mountain Peat Lands |
| Cooperating Agency | Wetlands International (http://www.wetwonder.org/en/index.asp) |
| Partners | Global Environment Centre, Ernst-Moritz-Arndt University Greifswald, Gansu Wildlife Administration Bureau, Sichuan Provincial Workstation of Wildlife Resources Survey Conversation and Management, and Xinjiang Altaishan Forestry Bureau |
| Details | http://ecbp-test.org/cuso/FieldProjectEN/Peatland.htm |
| | |
| --- | --- |
| ____________________Sponsor | EU–China Biodiversity Programme (ECBP) Field Projects |
| Title | Natural Resource Management in Chang Tang Region, Tibet |
| Cooperating Agency | Wildlife Conservation Society (http://www.baohu.org/index.php) |
| Partners | Tibet Academy of Agriculture and Animal Sciences (http://www.taaas.org/), Tibet Forestry Bureau (http://xzsd.shidi.org/), World Wide Fund for Nature – Beijing Office (http://www.wwfchina.org/english/index.shtm), and Institute of Zoology, CAS (http://www.ioz.ac.cn/english/index.asp) |
| Details | http://ecbp-test.org/cuso/FieldProjectEN/Changtang.htm |
| | |
| --- | --- |
| ____________________Sponsor | EU–China Biodiversity Programme (ECBP) Field Projects |
| Title | Biodiversity and Strategic Environmental Assessments of Mining and Tourism Developments in Western China |
| Cooperating Agency | Appraisal Center for Environment and Engineering, State Environmental Protection Administration (http://english.mep.gov.cn/) |
| Partners | Conservation International (http://www.conservation.org/), Sichuan Appraisal Center for Environment & Engineering, and Transport Research Laboratory (http://www.trl.co.uk/) |
| Details | http://ecbp-test.org/cuso/FieldProjectEN/Tourism.htm |
| | |
| --- | --- |
| ____________________Sponsor | EU–China Biodiversity Programme (ECBP) Field Projects |
| Title | Biodiversity Planning in Lhasa Municipality, Tibet |
| Cooperating Agency | Lhasa Environmental Protection Bureau |
| Partners | Conservation International (http://www.conservation.org/) |
| Details | http://ecbp-test.org/cuso/FieldProjectEN/Lhasa.htm |
| | |
| --- | --- |
| ____________________Sponsor | EU–China Biodiversity Programme (ECBP) Field Projects |
| Title | Community-based Conservation in Qinghai and Sichuan |
| Cooperating Agency | Conservation International (http://www.conservation.org.cn/) |
| Partners | Qinghai Forestry Department (http://www.qh.gov.cn/zt/html/154/list.html), and Sichuan Wildlife Resources Survey & Conservation Management Station |
| Details | http://ecbp-test.org/cuso/FieldProjectEN/Community.htm |
| | |
| --- | --- |
| ____________________Sponsor / ID | Fauna and Flora International (FFI), BLF project no. ___________ |
| Title | Empowering Tibetan herders to manage rangelands and protect their environment |
| Partners | Winrock International, Kham Aid Foundation, Bridge Fund, Plateau Perspectives |
| Duration | 2008-2013 |
| Contact person | Catherine Mackenzie (Catherine.Mackenzie @fauna-flora.org) Director, Conservation Livelihoods and Governance Programme, Fauna & Flora International |
| | |
| --- | --- |
| ____________________Sponsor | IUCN – The World Conservation Union |
| Title | Biodiversity – Medicinal Plants: Sustainable management of medicinal plants in high-biodiversity ecosystems in the upper Yangtze eco-region (Sichuan, Shaanxi, Gansu) |
| Details | IUCN is working with partners to apply innovative approaches for the protection of medicinal plants in mountains of the Upper Yangtze ecoregion. Running until 2010, this project … is a landscape level partnership using innovative ecosystem management and incentive based approaches to address the degradation of medicinal plant ecosystems and improve livelihoods in the biodiversity-rich mountainous Minshan and Qinling landscapes. |
| More Details | http://www.iucn.org/about/union/secretariat/offices/asia/asia_where_work/china/iucnch_work/iucnch_biodiversity/ |
| Contact person | Ms. Zhuang Hao (zhuanghao @iucn.org.cn) IUCN China Programme Coordinator |
| | |
| --- | --- |
| ____________________Sponsor / ID | NORAD / BN Project no. 10654 |
| Title | Integrated Development project in Yushu Prefecture: Community Development and Biodiversity Conservation in the Sanjiangyuan Region of the Tibetan Plateau, China |
| Implementing agency | Plateau Perspectives |
| Partner agencies | Management Bureau of the Sanjiangyuan National Nature Reserve, and Northwest Plateau Institute of Biology, CAS |
| Duration | 2007-2011 |
| Contact person | Dr Marc Foggin (foggin @plateauperspectives.org)Director, Plateau Perspectives |
| | |
| --- | --- |
| ____________________Sponsor | NSF IRFP grant |
| Title | Neuroendocrine correlates of stress response variation in native and invasive passerines of the Tibetan Plateau |
| Contact person | Jason Davis, PhD (jasdavis @gmail.com) University of California at Davis (USA) |
____________________